Meeting in Rzeszów: Co-creation workshop and 2nd TPM
Poland  12-14.12.2022
On 12-14 December 2022, Danmar Computers had the pleasure of hosting Restart project partners for a "Co-creation workshop of Open Educational Resources and introduction to the circular economy model".
The meeting took place in Rzeszów (Poland) at the Danmar Computers premises. The training was attended by 8 participants from 6 partner organizations (GRANTXPERT, DANMAR COMPUTERS, FUNDEUN, UBI, HOU and INNOVATION HIVE).
The main aim of the LTTA was to familiarise all partners with the tools needed to develop the OERs so that they are able to develop the training materials of their modules in the form of OERs when they return to their countries by integrating the proposed circular model while they will also become familiar in using the specific Circular Economy model proposed by Ellen MacArthur Foundation
In the first two days of the training, we focused on developing our skills in creating educational content for the Re-start platform. We had the opportunity to learn about the tools that will enhance the educational content that will be created in the coming months. On the final day, experts from GranXpert presented the Circular Economy model proposed by Ellen MacArthur Foundation.
This training was a great opportunity to find out more details about the themes of the project and also to develop our skills in creating Open Educational Resources.
The partners combined LTTA with TPM in Poland, and for this reason, after the practical activities and presentations, the partners discussed the activities related to the project results every day after a short break.
During these sessions, we had the opportunity to summarise the tasks done so far and plan the next activities. At this point, we have completed the development of the first project result, the Circular Business Plan Toolkit. During the meeting, we agreed on the content of the training programme that will be developed in the coming months. The training will cover important aspects such as:
Module 1: Introduction to circular economy
Module 2: Circularity and entrepreneurship
Module 3: The regenerative business mode
Module 4:  Innovation and circular startups
Module 5: Marketing & commercialisation of a circular startup
Module 6: Green Collaborations
Module 7: Funding opportunities for a circular business (startup)
The partners also discussed financial and dissemination issues, which are key to the project's upcoming interim report.
A training platform will be set up in the coming months where we will upload all training modules.
Stay tuned and follow our progress on social media!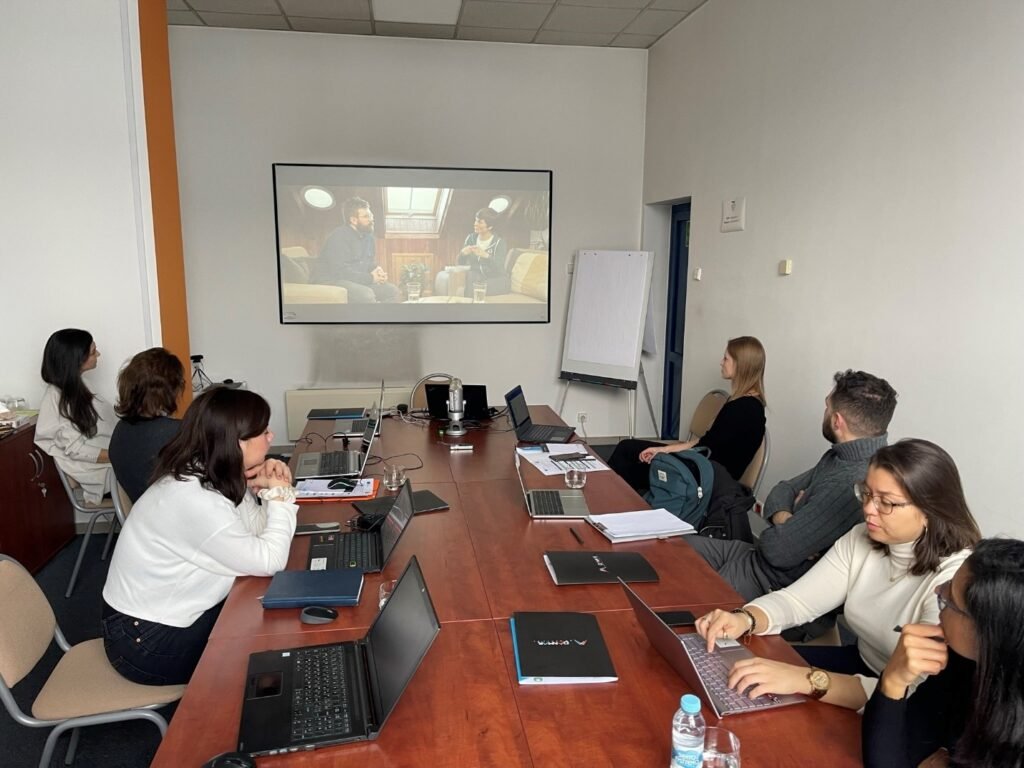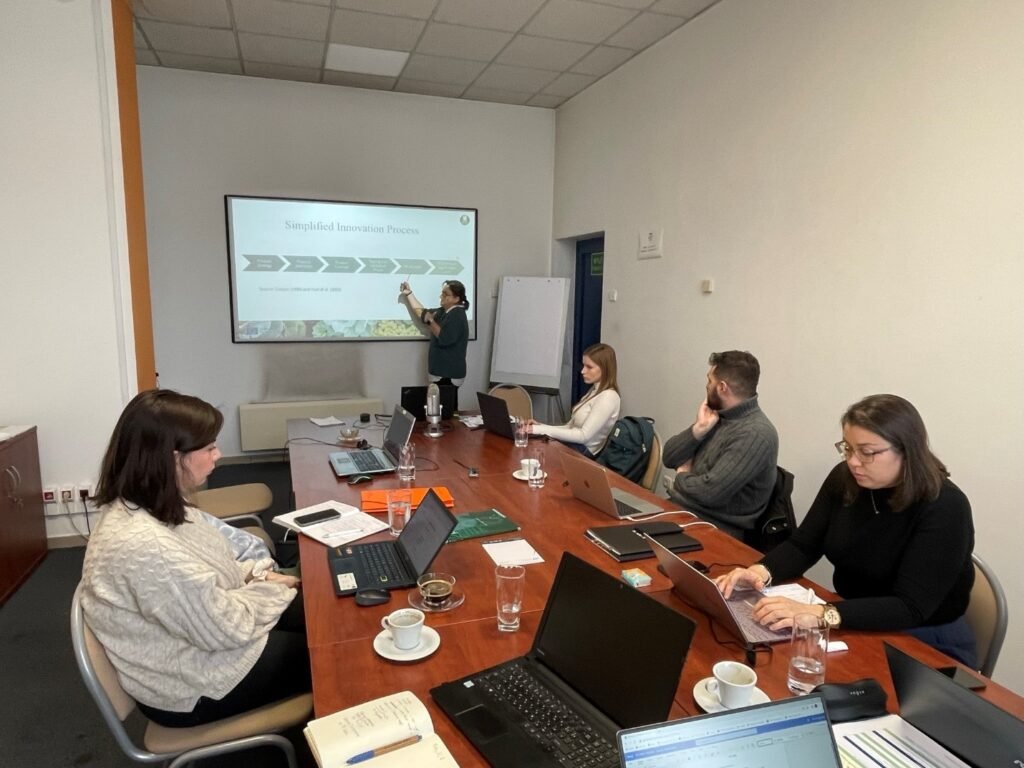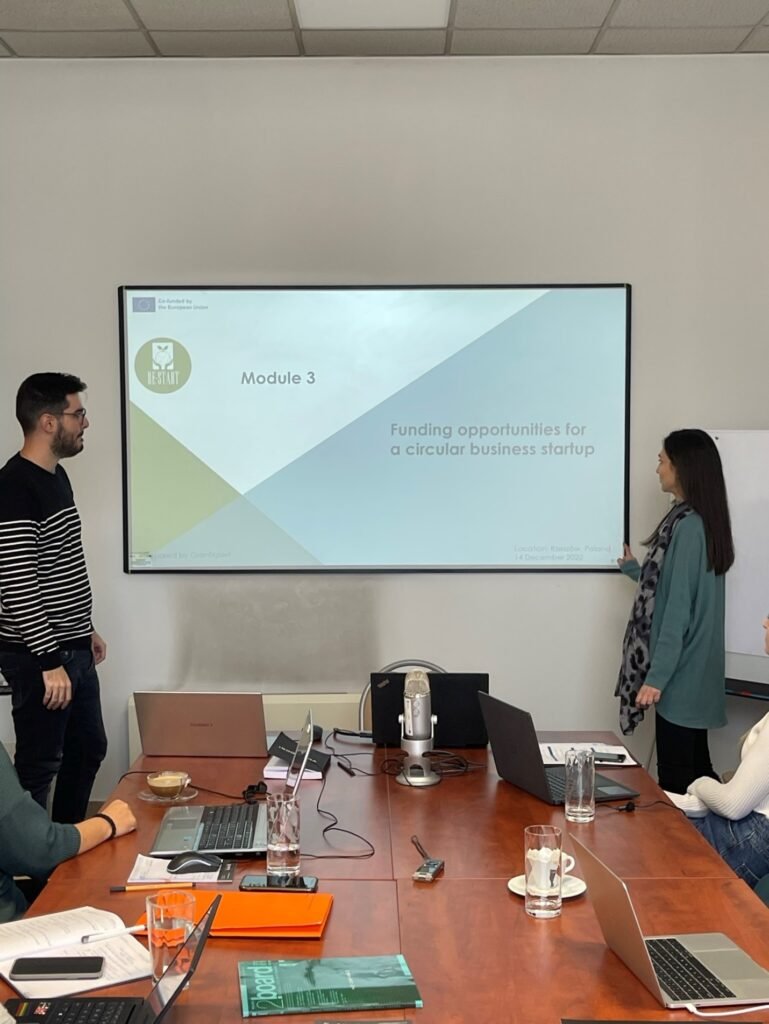 Funded by the European Union. Views and opinions expressed are however those of the author(s) only and do not necessarily reflect those of the European Union or the European Education and Culture Executive Agency (EACEA). Neither the European Union nor EACEA can be held responsible for them. 2021-1-CY01-KA220-HED-000032155
Copyright © 2022 RE-START. All Rights Reserved